WORK WITH THE STONE
There are many of different collections and you can't even count all of them. Also you could not count the ways of getting the collections and collectors too. For sure the collectors play the main role in finding and working on the materials. So, if there are no collectors there would not be and museums too.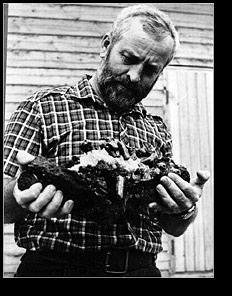 A lot of collectors don't want to show their exhibits to a big audience, because it is a hard time nowadays. Museums are often robbed and exhibits are sold and replaced with fake ones. I saw a lot of counterfeits in Hermitage (the Great Russian museum in St Petersburg). But on the markets or antique shops you can easily find unique things which are still show museum's labels.
The collections of stone are really valuable. Especially if collector finds it by himself in the mountains choose it from thousand of others. Then he makes a hand work to clean it and grain it using hammers, needles and sometimes chemical mixes. The collector has to know how to do this and all the time learn new methodic. Then mineral has to be placed in collection and written the description and sigh in the catalogue.
To tell the truth, I am a fan of stones. I like to search for new samples of minerals in old mines, quarries and caves. And I do that not in fancy cloth with a glass of vine, just managing the employees. I do everything by myself. I work some times about 8-12 hours with a pick trying to dig a good stone out. But at that moment time flies by really fast, you do not feel tired; you are in the "stone rush". After finding all I need, it is time to take everything home. I usually put it in a special back pack called "paniaga", it is very strong, made specially for carrying heavy things (sometimes about 50 kg/110.23 lbs). Then I go out of the cave. Usually I am really deep down so the way back is hard 130– 150 km/ 80.78-93.21 mi. Then I go home about 2-3 km/1.24 -1.86 mi following small trail to the city. But it is not easy. In winter time in Sludianka aria it is about negative 20 C / 4.00 F and a lot of snow. Yes, the work of geologist is tuff!
I would like to write more about my adventure of getting stones in the page "Stories from Alekseich" so check it.
.